Located in the foothills of the Santa Ana Mountains in Southern California; Trabuco Canyon boasts a serene desert oasis with a strong mining history dating back to the 1900s.
Western Roofing Systems had the opportunity to replace an older concrete tile roof with a new, more energy-efficient Steel Shake Roof.
Our stone coated steel shake roof offers one of the longest life cycles of any roofing material. Not only does it protect and endure environmental conditions more favorably, but it's also built to be lightweight. Steel shake roofs in Southern California are lighter than your standard concrete tile roofs. Did we mention they are built to last?
Steel shake roofs are built strong, you can walk and install solar panels on them.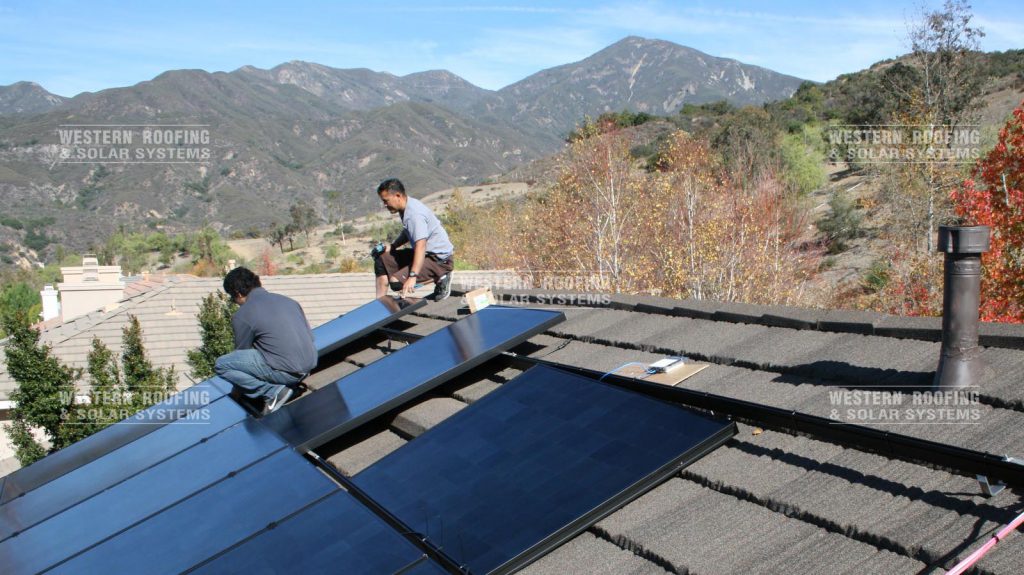 Trabuco Canyon Solar Roof Installation
Steel shake's roof design makes it aesthetically pleasing for most environments.
In addition to the beautiful steel shake roof installation, we also installed a brand new Solar Roofing System. The home owners couldn't have been happier.
Why Western Roofing Systems recommended a steel shake roof in Southern California
Durability
Lightweight
Energy Efficient
Protects better against the elements
Price
Look and feel of the product
Fit the surrounding home and roof styles
Do you want the best Southern California roof and solar systems at a fair price?
Speak to our roofing and solar experts to receive a free estimate.
(800) 766-8000 Request a call
Financing is available. Call us to learn more or visit our financing page.