California Standing Seam Metal Roof
Classical look to enhance the roofline of any architectural style.
Lightweight roofing with heavyweight performance
Standing seam metal roofing is one of the oldest and most practical roofing solutions. Its classical look enhances the roofline of virtually any architectural style. Once installed, its dramatic shadow lines run continuously from ridge to eave, accenting the pitch and plane of every roof angle. Our Standing Seam panels can be ordered in a variety of styles, with more than two dozen cool roof color choices or elegant bare metals. Each standing seam panel is formed into one of the many unique designs to suit any structure. They can be custom roll-formed on-site from either copper, aluminum, or *galvalume® steel and coated with Kynar® or Energy Star rated finishes to meet the latest building codes. The result is a roof panel that provides one of the most durable, lightweight and beautiful roofing panels in the industry today.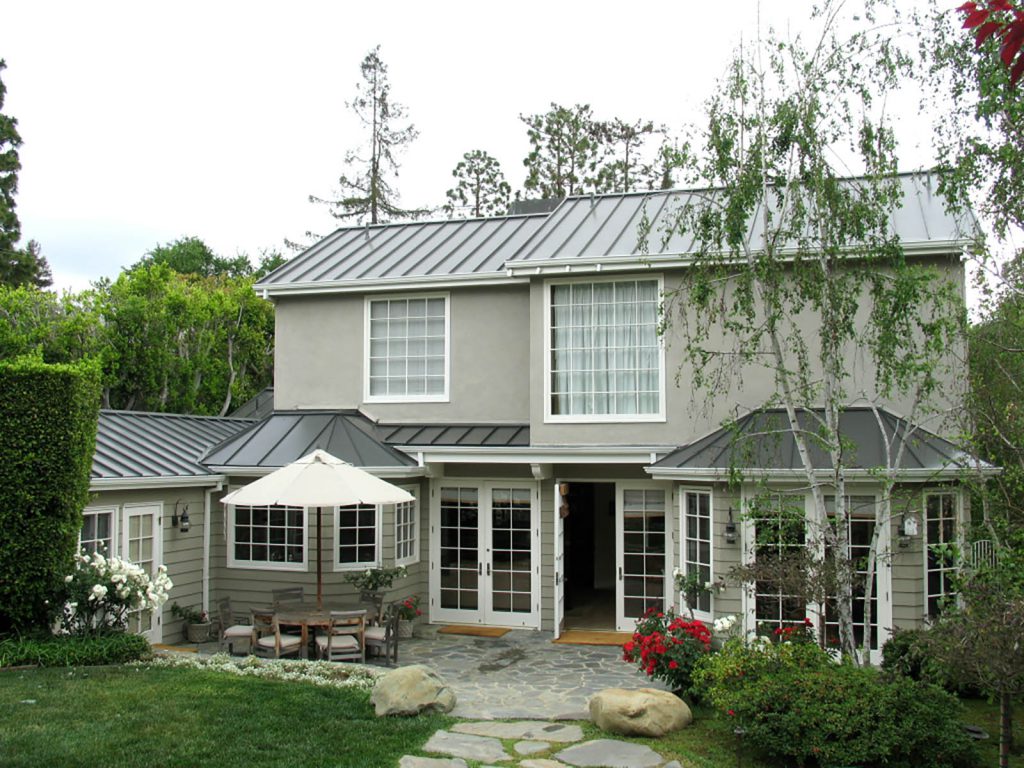 Designed to deliver "green" sustainable performance.
Standing seam roofs meet all building codes and deliver the utmost in energy conservation. Metal roofing can help reduce energy consumption by lowering cooling loads. In addition, metal roofing comes with many attractive features including architectural appeal, a variety of profiles, textures, colors, flexibility, and durability. Below are select standing seam roofs we have installed in and around Orange County, LA County, Riverside, Southern California, and Northern California. We encourage you to view our customer address database for your area so you can drive by one or more of our roofing installations and see firsthand how well stone-coated steel roofing looks in person, as colors may appear varied based on the time of day and lighting at the time the roofing photos were taken.
Western Roofing Systems was awarded the "Top Roofing Contractor" award by Metro Roof products (now Boral Roofing), consecutively since the year 2000! Metro roofing has now become a part of the Boral Roofing family of quality roofing products in California. Western Roofing Systems is honored to once again be recognized as a top California roofing contractor. Please click here to view Boral Roofing's letter of recognition in California.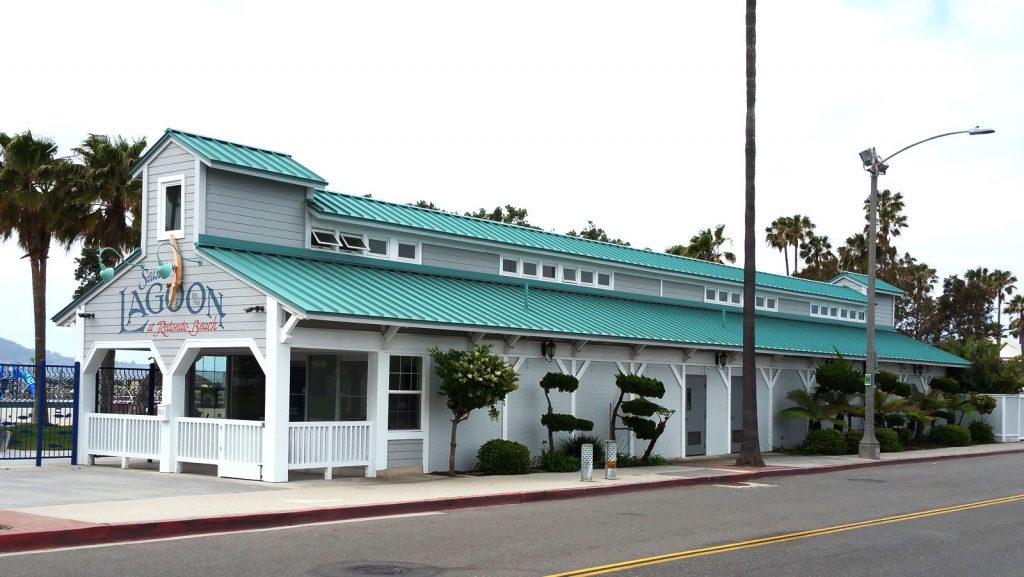 Request a free roof inspection today
Standing seam roofs by manufacturer
35 Year Limited Warranty
Lightweight (1 lb. per sq. ft.)
Wind Warranty
Revere
AEP Span
Custom Bilt Metals
Follansbee
Berridge
Corten Roofing & Wall Panels
Metal Sales
Englert Inc
Nuray Metals
Available standing seam roof colors
Roof colors available may vary based on the manufacturers. Ask your roof Western Roofing Systems roof specialist to see a full-sized panel sample when you schedule your roof inspection.
Benefits of standing seam metal roofs in California
Lightweight
Low maintenance
Withstand high-winds
Fireproof
Energy efficient
Over 30year lifespan if well maintained
Lifespan outweighs cost
Lifetime warranty
Commonly used materials for standing seam roofs in California
Both durable and lighter weight, the two most common metal roofing materials are painted aluminum and steel. These can be fashioned to look like tile or slate which is almost cost prohibitive because it is so rare and difficult to find. Other metal options are copper and stainless steel. Ultimately the decision is yours when it comes to your roof in California.
Aluminum is gaining in popularity because it doesn't rust, is easily formed to look like cedar shakes, tiles and slate, and because it deafens the sound of rain hitting the roof. The simulated cedar shakes are the most popular particularly because they are amazingly difficult to distinguish from real cedar shakes. Aluminum is also available in many standard colors and in several energy-efficient paint options. In addition, most aluminum and steel roofs are painted with Kynar, a dense, pure plastic.